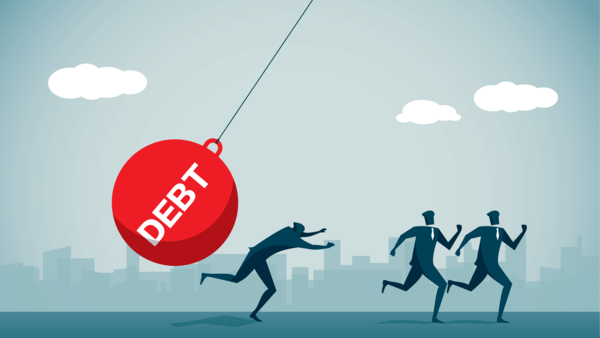 How Much Is Too Much Debt: And What To Do About It?
Getting debt is easier but when it comes to repaying the same, it becomes the toughest of all. Our day to day spending is becoming more and more and our income is so restricted. This is what leads us towards the debt and that debt gives us the real pain as it ceases our freedom and lovely life as soon as we get it under our name. A number of people are owing debt under their name and they all think that they are owing too much debt but it is necessary to know how much debt is the too much debt. Not all loans can be considered as too much loan. Having the right knowledge and understanding is a must.
Parameters to know if you owe too much Debt:
You are not Aware How much you Owe
When you as a debtor don't know how much exactly you owe. It majorly happens when your income is less than you owe and it ultimately results in missing on the payments that you need to in order to repay your debt.
Dodging calls and messages from Creditor
When you owe someone's money and you are not paying back their amount in monthly payments and they start calling and messaging you and you are ignoring them by dodging all their calls and messages.
Getting more loans to pay previous debts
You are asking your friends and family members for money to pay back your previous loans and there is no turning back if you start doing this once. Instead of paying back your debts, you will run out of people who can lend you money.
Couldn't sleep due to financial crisis
Is your financial situation snatching your night's sleep and letting you rest even a bit? If yes, then definitely you are owing too much. It's obvious that you can lose your sleep if you are worried about paying your bills and dues.
Finding ways to Escape
Rather than finding a way to repay the debt, you are finding ways to escape from the same. And in search of that, people end up choosing the very wrong path which can be drugs or other toxic habits. Things like these, add up more in their debt.
What if you identified that you owe too much debt on the basis of all above mentioned parameters? We will not leave you hanging on the cliff. Instead, we will provide you with the best possible solution that can help you to fix all your debts with expert assistance.
What to do If You Owe Too Much Debt?
You are not the only person who is owing too much debt. There are a number of people who are struggling in the same situation as you. Debt Consultation helped more than a hundred people to dig their way out of debt in just a few quick easy steps. Before anything else, you need to avail our free online counselling as this will help our debt experts to understand your debt case more clearly and after analysing your debt case thoroughly, they will provide you with the best possible solution which will lead you to a debt free life. There are more than enough options available out there even if you are owing too much loan. You can avail our debt consolidation service. Debt consolidation is the act of combining your multiple unsecured loans or liabilities into one by getting a new loan to pay off all your previous debts. Other than this, you also have the option to settle all your debts but this is the last option when you are left with no other choice as your income is very less to pay the complete debt.
Final Takeaways!
In this post, we shared the parameters with the help of which you can easily identify if you owe too much debt or if it is something easy to manage. And with the help of the parameters, if you identified that you actually owe too much debt, then we can advise you on various ways to find your way out of this debt mess. So, what are you waiting for? If your debt is also taking a toll on your night sleep, then this is high time to act against it with debt consultation expert advice. Debt consultation is just a call away!
---