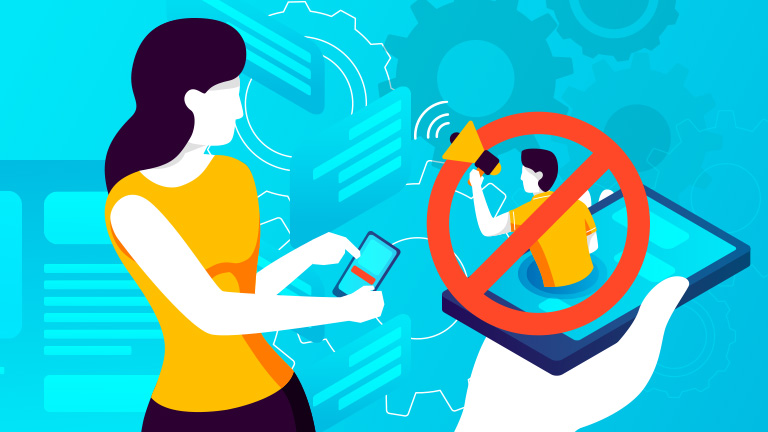 Financial crises are the unwelcoming visitors in everybody's life. Nobody wants them but anyhow they come maybe as an unprecedented situation, or as a medical emergency. And all of sudden you are in debt. Sometimes you may arrange a settlement that can be a solution for your debt-free life, however, it impacts negatively on your credit score. At the end of the day, you are financially responsible for your bad credit score. Now the question is how to improve your credit score?
At Debt Consultation, one of the best debt solution providers will let you know first, how does a loan settlement affect your credit report?
Any negative history on your report will stay updated for seven years and can ruin your chances for a new loan in the future. Due to this bad history, the lender may blacklist you for future transactions with their bank or any financial institution. Therefore, you must carefully set your terms before accepting the lender's offer.
Having a bad score does not mean your world ends here. Yes, your life won't be perfect for a few coming years but slowly with the right approach, you can set it on the right path. Therefore look into steps on how to restore or how to build scores?
How to increase credit score: Initial steps
Look back on your spending habits, so that you can find out your financial challenges and never repeat them. After finishing your financial autopsy, find out ways to make lifestyle adjustments. Therefore you won't end up in another financial crisis.
Pay in cash for a few months:

You need to control your financial situation from now onwards. Try to manage by paying everything in cash mode, don't use your credit card. As per studies, it is a tendency that people use to spend more when they are paying with credit cards. So now try to make a habit of paying everything in cash.

Plan a 3-Day Rule:

Three days plan rule is like this, before making any major purchase, force yourself to wait for 3 days before proceeding. Three days time gap will help you to focus on whether that product is really necessary for you to buy or not.

Question on everything:

Do question about your daily expenses. Check if something is expensive, which can be manageable with minimum expenditure. When you question yourself, you will definitely find a less expensive plan with the same or better features.

Work on saving:

According to a study, approximately 40% of Americans don't have $400 in their bank account even for emergency purposes. Don't touch the money unless you absolutely need it.

Work on baby steps:

If you are not able to acquaint yourself with new financial sudden changes then take baby steps. Don't trick your mind into the "do it later" game. Because it will never happen. Begin immediately, though it is a baby step.
Important measures on how to improve credit score:
Check out the following measures to consider in improving your credit score, such as:
Work on improving your payment history
Your regular on-time payment for credit card EMIs and loans will help to increase your credit score. A single payment of a credit card may affect your credit history and results in the fall of your credit score. So on time payment will always play a vital role in building your credit score.
Lowering your credit utilisation ratio
Credit utilisation influences your credit score. To maintain a good credit utilisation ratio, it is advised to use less than 30% of the total credit limit availability.

Your credit limit range up to 60 to 70% won't impact your credit score, however, maximising the range of 90 to 100% will negatively impact your credit score.

Don't burden your expense on a single credit product. Try to divide it into multiple credit lines so that you can reduce the credit utilisation in the near future.
Good mix of credit maintenance
A mix of credit goes well with secured loans. Suppose you have taken home loans or car loans and then increase your credit score as they are termed long-term appreciating assets. As repayment tenure is higher for home loans, It is evident the borrower shall be making regular payments for a longer duration to the lender, which in later stages help to maintain and balance your credit score.
Avoid closing older accounts
It is a misconception that closing the older account will help to increase your credit score. However, it will negatively impact your credit score. Your older accounts are showing you long-term association and connection with the banks, which is considered good by the credit bureaus.
Monitor your credit report regularly
Track your credit report regularly. If there is any incorrect personal information present then you need to immediately report to the credit bureaus by submitting disputes. Make your error-free credit report to manage your personal finances and avoid being a victim of identity theft.
Don't go for multiple credits
Don't go applying for multiple credit products at once. Banks and NBFCs won't give approval to such applicants, as they find a person at high risk who may be unable to pay the loan amount on time and incur losses for the lender.
Your credit score will help you find out where you are standing currently in your financial situation. It is always helpful to monitor your credit, which you can do for free with Debt Consultation. The licensed member at Debt Consultation helps to improve your score needs and suggests your adjustments accordingly. Once you know how your credit score works and you put all your effort into improving it. Watch it rise over time and will improve your financial wellness for a better future.
---