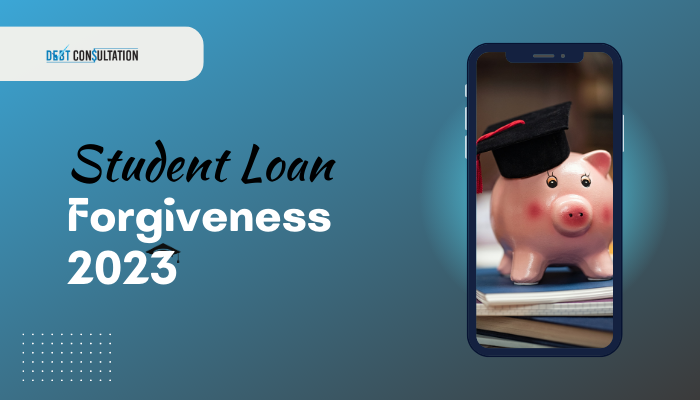 President Joe Biden's student loan forgiveness programme, which was introduced in August, will forgive up to $20,000 of debt for each applicant. The application process is currently opened by President Joe Biden's student loan forgiveness programme, which was introduced in August, will forgive up to $20,000 of debt for each applicant by student loan forgiveness 2023.
Borrowers who submit their applications by the middle of November should be eligible for loan forgiveness before January 1, when payments are due to resume following a pause during the outbreak. Several states with Republican governors have filed legal challenges against the cancellation, but the Biden administration is certain that they will be rejected.
Who is eligible for student loan forgiveness?
You may be eligible to have up to $10,000 forgiven if your loan is handled by the Department of Education and your income is less than $125,000 for an individual or $250,000 for a family. The maximum amount that can be forgiven if you obtained a Pell award, which is offered to undergraduates with the greatest financial need, is $20,000.
Your eligibility for assistance will be determined by your parents' income rather than your own if you are a dependent student and a current borrower for student loan forgiveness.
A big question that has to be addressed is what will happen to students with commercially held FFEL loans who didn't refinance by September 29. Currently, these loans are not eligible (even though they were initially going to be eligible). Although nothing has been revealed yet, the government has stated that it is exploring "other legally-available options to give assistance" to such borrowers.
How can I submit a request for student loan forgiveness?
Get ready to type in a few pieces of basic personal information. The form's mandatory fields include Name, Social Security Number, Date of Birth, Phone Number, and Email Address. You don't have to show documentation of your income or student loan debt.
Next, check your eligibility to make sure you meet the requirements. Most people must demonstrate that their yearly income is less than $125,000 or that their household's annual income is less than $250,000 in order to qualify. Check the box to confirm that the data you supplied was accurate if you are qualified for student loan forgiveness 2023.
How much time will it take to get the student loan forgiveness?
After the form is filed, the Biden administration predicts that it will take four to six weeks to process it. Using its most recent data, the Education Department will determine if you qualify for loans and seek applicants who might be making more than the maximum allowed. Some persons will be requested to provide further income documentation.
The verification application, including the Next, checks your eligibility to make sure you meet the requirements. time to analyse and upload tax records is expected to take the Education Department roughly 30 minutes.
The majority of candidates who submit their applications by the middle of November can anticipate having their debt erased before January 1, when payments for federal student loans are supposed to begin following a break during the pandemic.
Will there be guaranteed student loan forgiveness?
Depending on the outcomes of multiple legal challenges, things can get trickier. A growing number of lawsuits, including one brought by six states with a Republican majority, are being filed against the Biden administration in an effort to stop the programme for student loan forgiveness.
The state's request for an injunction to stop the plan is presently being considered by a federal judge in St. Louis. On Monday, Biden stated that he is certain that the lawsuit won't change the strategy. Our legal conclusion is that it won't, but they're trying to stop it, he said.
Has the moratorium on student loan payments been extended?
The payment suspension has been once more put off until December 31. To help those who were struggling financially during the COVID-19 outbreak, the freeze was put in place in 2020. Since then, it has been regularly extended. On August 31st, it was meant to end.
Until repayments begin, interest rates will stay at 0%. Under a prior extension granted in April, individuals who were behind on their payments before the outbreak will be instantly reinstated in good standing for student loan forgiveness in 2023.
Do graduate student loans count?
Yes, forgiveness is available for federal student loans used to pay for graduate degrees.
What happens if the interest on my student loan balance is high?
For the purposes of this programme, the interest is taken into account as part of the balance. Your total debt will be reduced by $10,000 as a result of the forgiveness.
Will the amount I'm forgiven be subject to taxes?
While at least a few states, such as Mississippi and Indiana, have stated they do, it is unclear whether additional states will change their tax rules to exempt forgiven student debt. Taxes on debt forgiveness have already been repealed by Congress through 2025.
Are parent-plus loans acceptable?
The student loan forgiveness programme includes Parent Plus loans, although they are also restricted to the same $250,000 family income ceiling as the rest of the cancellation.
In contrast to other federal education loans, Parent Plus loans can be used to cover costs such as room and board and other non-tuition expenses for college students. According to the Department of Education, parents with 3.6 million children owe more than $107 billion in Parent Plus loans as of March 2022. This represents around 6% of the overall federal student debt that all Americans owe.
Both parties would be relieved if a parent took out a Parent Plus loan on a student's behalf while the same student took out a direct loan because the cancellation applies per borrower rather than per student. Anyone having federal student loans handled by the Education Department who also satisfies the income requirements is therefore eligible for cancellation.
How can I find out whether I have a pell grant and what it is?
The Biden plan will allow around 27 million borrowers who were eligible for Pell awards to have up to $20,000 in debt cancelled.
Pell grants are specialised federal scholarships for low-income Americans; recipients may currently receive up to $6,895 each year for around six years.
Nearly all Pell Grant recipients, according to the Department of Education, come from families with yearly incomes of less than $60,000. This particular set of students is thought to struggle more than other borrowers to repay their loans. Beneficiaries usually take out additional student loans even if Pell Grants themselves are frequently not repaid.
The Student Borrower Protection Center's civil rights attorney, Kat Welbeck, asserts that "this increased protection for Pell borrowers is also an essential part of racial equity in cancellation." The racial wealth divide makes it so that students of colour, especially those who are Black and Latino, are more likely to come from low-income homes, have student debt, and borrow more money. This is due to the fact that student debt exacerbates already present inequities.
Rundown
If you wish to have the student loan forgiveness 2023 programme and want to study, take free debt consultation today!
---