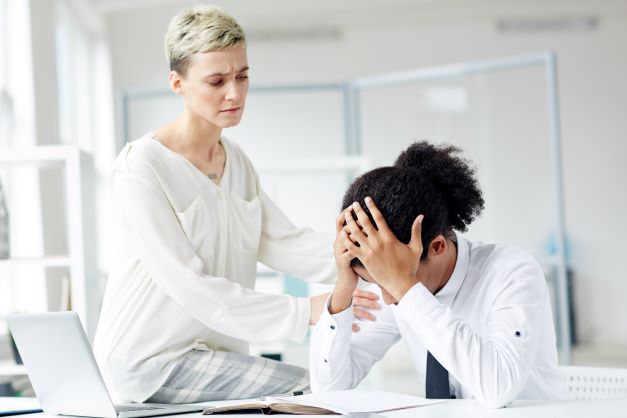 Declaring bankruptcy is becoming just one another like others. Getting debt is also becoming one. People from middle class families were so afraid of getting any debt but now, this new generation finds debt as one of the major solutions whenever they face even a minor financial crisis. And this is what leads to bankruptcy. Getting debt is so easy but when it comes to repaying the same, people surrender by filing bankruptcy which is definitely not the first and foremost solution. Awareness is really very necessary in such cases as most of the people are not aware of why people actually file for bankruptcy and when to file for bankruptcy. In this post, we are going to clear everything related to this so that you are left with zero doubts!
Most Common reasons why People file for bankruptcy
Job Loss
This is one of the major reasons why people file for bankruptcy. During the pandemic, a number of people lost their jobs and failed to pay their EMIs on time and this ultimately forced them to declare bankruptcy. So, we can say that job loss is one of the major reasons. It is obvious that if you will lose your job, then you will have no income to fulfil even your basic requirements. During this time, having an emergency fund in your account can make you feel privileged and if you have none, then it is obvious that filing bankruptcy remains the last option.
Medical Expenses
Most of us encounter such situations in life when we are not ready for something worst but it comes without any prior notice. Such situations include some medical emergencies in the family which leads to heavy medical bills that require so much funds. Initially, somehow we manage to pay but if the medical condition lasts longer than expected, then it is obvious that one will get exhausted from paying those heavy bills and surrender one day. This will ultimately lead to bankruptcy and you can avail the service of a professional bankruptcy attorney.
Separation with Partner
Filing for divorce or planning separation also leads to bankruptcy as both parties suffer strict financial strain. Separation doesn't mean just separation of partners but it comes with a lot of other things that welcome tremendous financial crises which are tough to handle. The process starts with hiring lawyers, divorce filing fees, other legal fees, and then the division of assets between the partners accordingly. So, this is also a reason.
Addictions
Lifestyle is also a major aspect that we should take into consideration. Addiction of anything also leads to bankruptcies and this is not what we are saying but this is stated after an in depth study. Gambling, drug addiction, or addiction of anything is possible to be the reason for bankruptcy.
Overspending or Unexpected Expenses
There are some expenses that come into our life without any prior notice and we don't stay alert for them and these types of expenses leave a dent in our pocket and budget too. When we are earning a fixed income and all of the sudden we are into some unexpected situation where we need to spend money, then this ultimately leads to bankruptcy.
Bottom Line
In this post, we shared why people file for bankruptcy. We mentioned the major reasons for which one may need to file for bankruptcy. If you don't want to go bankrupt, then you will have to avoid such situations to stay away from such a financial crisis. If you are also going through a bankruptcy phase, then we can help you find the right bankruptcy lawyer who can guide you on your way to find the very right solution to carry out the legal process smoothly. Debt consultation is an online debt consultation company which is empowering people from different corners of the world to get legal advice in any debt situation. Debt consultation is just a call away!
---